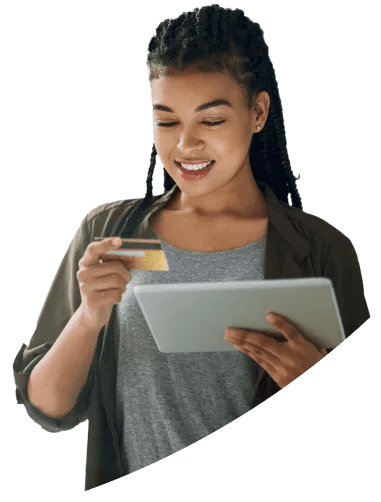 We protect shopper journeys globally
Commerce protection that recognizes the identity and intent behind every payment, restoring mutual trust between merchants and their customers
Explore Our Platform
Signifyd recognizes the true identity and intent behind every payment
Shopper knowledge is power. Signifyd helps merchants approve 5‑7% more orders on average.
Harness our global Commerce Network™ to create seamless customer experiences while eliminating fraud and abuse.
Signifyd's 100% financial guarantee against fraud and abuse gives you the confidence to automate payments at scale.
Identity and intent
intelligence from the world's largest network of merchants
Instantly recognize the "who" behind every payment.
Transactional and behavioral data from thousands of global merchants is enriched with best-of-breed data to identify and block fraudulent activity and abusive behaviors.
With 98% of online purchases made by consumers previously seen across the Signifyd Commerce Network, legitimate customers are instantly recognized and accelerated down their path to purchase.
Continuous protection across the entire shopper journey
Protecting customers' experience from false declines
Signifyd's instant recognition of legitimate customers allows Hot Topic to approve more good orders and automate fulfillment for their best customers – backed by a 100% financial guarantee.
M+
Incremental revenue
lift annually
FLOW Summit 2022: Customer experience, better together
Access our library of on-demand content to uncover emerging retail trends, analyst insights, 2022 predictions and the strategies ecommerce leaders are implementing to scale and protect their businesses.
The State of Fraud Report:
A New Age of Fraud — A New Age of Commerce Protection
Find out which fraud trends are on the rise and learn how fraud and risk teams are evolving to meet the evolving fraud pressure.
Signifyd's Commerce Protection Buyer's Guide
Discover best practices for evaluating providers and how to build a business case for commerce protection with this comprehensive buyer's guide.
2022 Leading Vendors to the Top 1000 Online Retailers report
Dive into the tech stacks of the leading online retailers with this report ranking the top 10 vendors in over 25 technology categories.
Protect, trust and grow with Signifyd