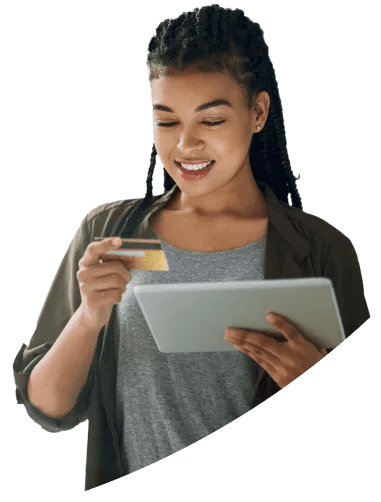 We protect shopper journeys globally
Commerce protection that recognizes the identity and intent behind every payment, restoring mutual trust between merchants and their customers
Explore Our Platform
Signifyd powers fearless commerce
Instantly recognize good shoppers to approve 5‑9% more orders on average.
Create seamless customer experiences while eliminating fraud and abuse.
Confidently automate payments at scale with guaranteed protection.
Identity and intent
intelligence from the world's largest network of merchants
Instantly recognize the "who" behind every payment.
Transactional and behavioral data from thousands of global merchants is enriched with best-of-breed data to identify and block fraudulent activity and abusive behaviors.
With 98% of online purchases made by consumers previously seen across the Signifyd Commerce Network, legitimate customers are instantly recognized and accelerated down their path to purchase.
Continuous protection across the entire shopper journey
Protecting customer experience from false declines
Signifyd's instant recognition of legitimate customers allows Hot Topic to approve more good orders and automate fulfillment for their best customers — backed by a 100% financial guarantee.
M+
Incremental revenue
lift annually
The State of Fraud 2023
This report explores emerging fraud trends and provides actionable insights for retailers planning their response to the new — and increasingly treacherous — fraudsters of 2023.
The State of Commerce 2022
An in-depth look into the current state of commerce and how retailers can succeed in a new era of commerce left in COVID‑19's wake.
"2023 Leading Vendors to the Top 1000 Retailers" report
A data-driven analysis of exclusive internet retailer data, market research and case studies ranking Signifyd #1 in Payment Security and Fraud Prevention.
The Commerce Protection Buyer's Guide
A comprehensive resource for ecommerce merchants evaluating commerce protection solutions. Learn about fraud prevention, liability shift, artificial intelligence, machine learning, manual review, scoring and more.
Protect, trust and grow with Signifyd